Wednesday, October 26, 2016
Tuesday, September 27, 2016
In 1951, a group of BBC broadcasters arrived at the Computing Machine Laboratory in Manchester, England, for a music recital. There, they made the first recording of computer-generated music, produced by the Mark II computer invented by Alan Turing, widely considered the father of computing.
The recording, stored on a 12-inch acetate disc, holds snippets of the British national anthem, the nursery rhyme, "Baa Baa Black Sheep," and a performance of the Glenn Miller's "In the Mood." The recital is famous for being the earliest instance of computer-generated music, but it was not until recently that researchers from the University of Canterbury in New Zealand noticed that the tunes were distorted.
more
Posted by

conlib
at 9/27/2016 02:38:00 PM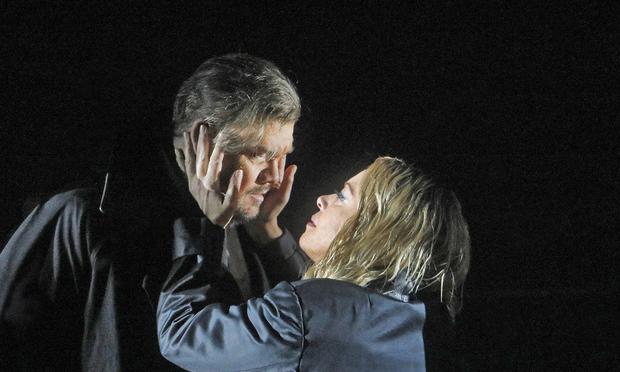 (Ken Howard/ Metropolitan Opera)
Is the Metropolitan Opera becoming a home to radical theater?
Last season, the William Kentridge production of
Lulu
matched the opera's limitless complications with a scenic labyrinth of its own, striving to both comment upon and dramatize the opera with a density of imagery that required several viewings. On Monday, Mariusz Trelinski's new production of
Tristan und Isolde
treated Wagner's legend of monumental, but illicit love, to a provocative flood of imagery that went in, out and all around the massive opera in ways that were stark and extravagant, mesmerizing and alienating, sensible and senseless, realistic and surreal. And as with all radical theater, not all of it is going to be appreciated or successful. But unlike much director-dominated productions that can insure an opera's success when great singers, orchestra players and conductors aren't at hand, this one relies on musicians as magnetic as leading soprano Nina Stemme and conductor Simon Rattle to glue it all together and tell us how important it all is. more
Posted by

conlib
at 9/27/2016 02:27:00 PM

The record industry is finally going after "stream ripping," the process of turning a stream into a downloadable file. The Recording Industry Association of America (RIAA), the International Federation of the Phonographic Industry (IFPI), and the British Phonographic Industry (BPI) have announced their first stream ripping lawsuit, against Youtube-mp3.org, which the organizations said was the world's biggest website for the practice. Groups representing independent labels also endorsed the lawsuit, according to the announcement. more
Posted by

conlib
at 9/27/2016 02:25:00 PM

Monday, September 12, 2016
Posted by

conlib
at 9/12/2016 01:08:00 PM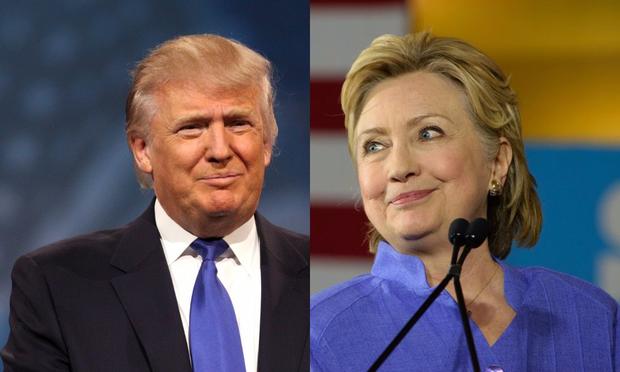 (Gage Skidmore/Evan El-Amin)
The four leading presidential candidates (Democrat Hillary Clinton, Libertarian Gary Johnson, Green Party Jill Stein and Republican Donald J. Trump) have said almost nothing about the arts in their public discourse and campaign communications. Equally concerning, I think, is that no major journalist seems to have asked about the arts during a presidential campaign that has lasted more than a year.
more
Posted by

conlib
at 9/12/2016 01:00:00 PM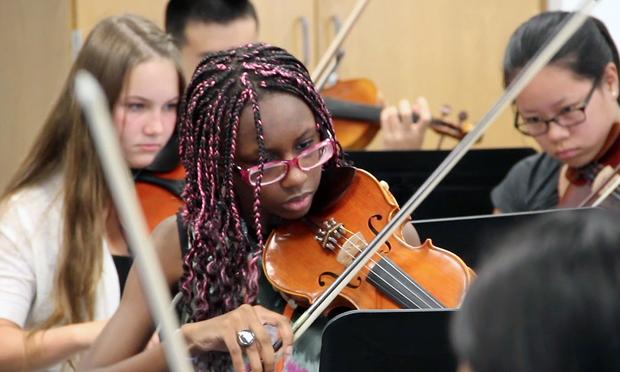 (Kim Nowacki/WQXR)
Back-to-school time also means back to music class and/or private lessons for a lot of students, so we asked parents for some tried and true tips for getting kids to practice their instrument. We also asked what doesn't work. Parents from New York to California chimed in, many with children practicing piano, cello or violin. Here is what worked, and what didn't, for them and their aspiring musicians:
Read more here
Posted by

conlib
at 9/12/2016 12:58:00 PM