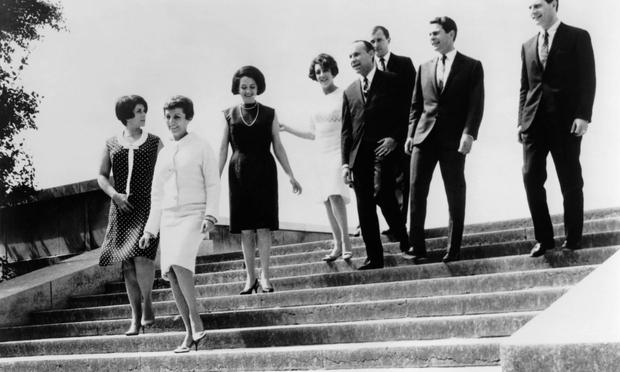 (RB/Redferns)
Ward Swingle, the American musician who founded the Swingle Singers, the vocal ensemble known for scat singing their way through the preludes and fugues of J.S. Bach, died Monday in Paris.
He was 87, according to the Swingle Singers organization. A cause of death was not given.
Born in Mobile, Alabama, Swingle moved in the early 1960s to Paris, where he studied piano with Walter Gieseking and became a founding member of the jazz vocal group Double Six of Paris. The group soon disbanded, however, and Swingle but another idea: to take
the idea of jazz scat singing and apply it to intricate works of J.S. Bach. Unlike the Double Six, the Swingles did not overdub recordings, and sought to remain close to Bach's written scores, albeit with perky swing rhythms accentuated by drums and double bass.
More