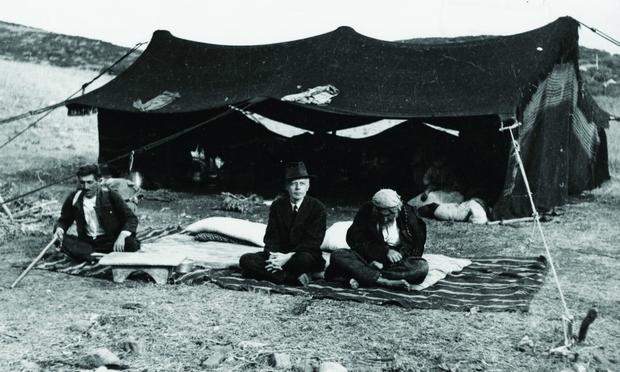 (N/A)
Bela Bartok (center) collecting folk music Bela Bartok (center) collecting folk music (N/A)
Dvorak his Slavonic Rhapsodies, Brahms had his Hungarian Dances.
But few of history's major composers went as far to harvest melodies and rhythms as Béla Bartók (1881-1945), who published nearly 2,000 folk tunes and collected many more in journeys that spanned "awful roads and terrible carriages," as the composer once wrote during a visit to a small Transylvanian village.
Bartók lugged his primitive recording equipment across the countryside of Eastern European (including his native Hungary), collecting songs that were on the verge of extinction. He transformed many of them into string quartets, violin sonatas, dramatic works and orchestral pieces.
A new biography by musicologist David Cooper (Yale University Press) delves into the ethnic traditions that Bartók drew from and also explores his relationships with famous performers. It also raises some more disputed ideas. We spoke with Cooper about Béla Bartók.
Your book has generated some debate for its suggestions that Bartók may have had Asperger's Syndrome. How did this come to light?
More