November 5, 2012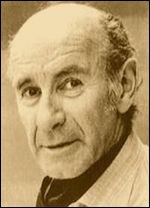 Hundreds of boxes of New York City Opera's musical library and archives were submerged in water until last Thursday, when the basement in which they were stored on 75 Broad Street in lower Manhattan was finally drained. Until the items are "freeze dried" in a special process to stop the ink from bleeding, their exact nature remains unclear, although scores marked by the likes of Julius Rudel and Erich Leinsdorf were among the casualties, as well as Playbills.
General Manager and Artistic Director George Steel tells
The Wall Street Journa
l
, "I do not know what exactly was in the boxes." He says he took a few marked "Beverly Sills" to higher ground in advance of the storm.
"When the basement water has been fully drained, the materials will be transferred to the care of Rapid Refile, a document-reprocessing company based in Allentown, Pa.," Steel tells The Journal. "There, they will be blast frozen, which stops the bleeding of ink and microbial growth. Another step turns the fine ice crystals directly into a gas, so the paper is never re-wetted or wrinkled. The process can cost between $40 and $70 per cubic foot."
Once the materials are stabilized, staff can go through and determine what is salvageable.
Sets and costumes, stored in a warehouse in North New Jersey, were not affected by the storm.